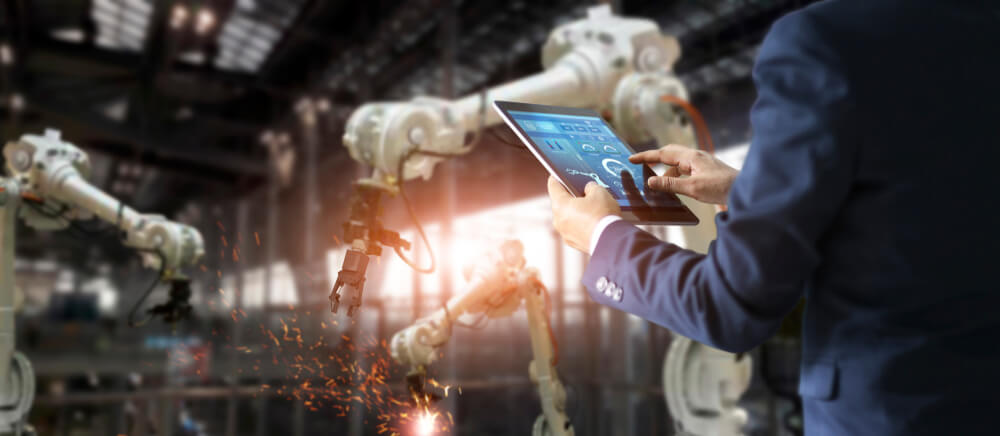 AUTOMATION OF PROCESS AND PRODUCTION CONTROL SYSTEMS
Our company has extensive experience in software development for automation systems that control complete production plants.
When is it necessary to optimize the technical processes of a production plant?
When there is a need to optimize production
When there is a lack of production capacity, flexibility, functionality, synchronization, or information or reports
When equipment fails frequently, resulting in production downtime
When the human factor leads to errors, such as typographical errors in manual data entry
If your company already has automation systems that you want to replace with more modern and efficient solutions, we will replace the systems with minimal downtime.
DEVELOPMENT AND REALIZATION OF CONTROL SYSTEMS:
When realizing electrical systems, we use components from various manufacturers:
Siemens
SEW
ABB
Pilz
Phoenix Contact
Schneider Electric
Eaton
… as well as numerous other manufacturers.
The creation of the control system consists of the following steps:
Analysis of the system requirements
Creation of circuit diagrams based on EPLAN P8
Development of the PLC software
Visualization using HMI devices
Program testing on test benches in simulation mode in the presence of the customer's experts
Engineering and manufacturing of control cabinets
Documentation
Installation
At the end of the development of process automation systems for each plant, tests are carried out in simulation mode, which enables us to carry out a loss-free test before implementation. Before putting a complex automated control system into operation, we train the employees – this reduces the risk of future sources of error.
Offer calculation:
Our services are calculated in a targeted manner. The calculation is made up of the following factors:
Technological properties of the object
The equipment you need
The existing control system in terms of system functionality
The range of functions related to the degree of automation
The conditions of the commissioning